Not another networking company!
Great products and greater income opportunity.
ONLY PHP 770
FOR YOUR WAY TO MILLIONS!
THRU
WITH 7 HIGHLY ATTAINABLE WAYS TO EARN!
READ ON FOR MORE!!!!
WHY VERA 7?
1. pioneering! right timing ka dito!
2. easy, duplicable system, highly doable!
3. unparalleled marketing plan! talagang high pay-out!
4. world class yet affordable products!
5. weekly pay-outs!
6. fast growing! pacing is very fast!
7. VERY LOW, LOW PAY IN!
KAYA EXPECT NA UULANIN KA NG PAY INS!
KAHIT BAGITO,

kahit mga estudyante
or even yung mga sunog sa mlm,

KUMIKITA NA RITO!
PAPAIWAN KA PA BA?

LOW PAY-IN ! HIGH PAY-OUT!
YAN ANG VERA 7!
ANG SULIT NA MLM !
TURNING YOUR 770 PESOS


WITH 7 STRATEGIC WAYS TO EARN!



7 HIGHLY ATTAINABLE WAYS TO GET RICH!



7 HIGHLY ATTAINABLE WAYS TO GET YOUR
DREAM MILLIONS NA WALA SA IBA!
1.
Direct Selling

-

enjoy
40-50% lifetime discounts on all
products.
Products: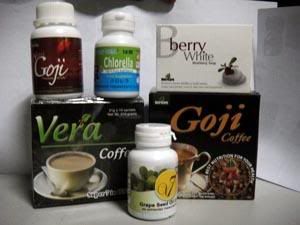 2.
Direct Referral

-

earn P50.00 from each person you sponsor.





3.
Indirect Referral
- earn from each person being

sponsored under your group upto to the 8th level. ( 20pesos
each sa 2ndlevel and 5 pesos each from3rd level up to 8th
level). so kahit isang leg mo lang ang gumagalaw, kumikita
kapa rin!
see? sa 7 tao pa lang na nagduduplicate, posible ka nang
kumita ng millions! okay na ba for a starting capital worth
770pesos?



there's more!




4. PAIRING BONUS
- earn php270 for every matched

pair, infinite!



sa isang account, kung potential ka kumita ng :

1890 per day =13230 per week= 52920 per month ,multiply that kung ilang accounts ang kukunin mo and that will be your potential income! sa matching bonus pa lang yan!
3 accounts: 1890 x 3 =5670/day=39690/week=158760/month
7 accounts: 1890*7= 13230/day=92610/week =370440/month
5.
UNILEVEL BONUS-

earn 4 to 30 % rebates from


your group's sales up to 12 levels deep! weekly!


note: sa 3 pa lang na members in each level na

nagduduplicate at nagmamaintain, pwede ka na kumita ng



millions weekly,

paano pa kung more than 3 or malakas pa sila

magbenta?
paano kung ayaw mo magnetwork, or hirap

magnetwork, kikita ka


pa rin ba?




yes,



thru

v-store

and

v-fund!
kaya panalo ka dito!
networker ka man o hindi,
may chance ka kumita!
6. global profit sharing -
7 % of the company's
gross income will be alloted to profit sharing and will be

divided among the number of shares...
-

just invest 7k, 77k, or 177 k and wait





for your money to double. para ka lang bumili ng products,





then madodoble pa pera mo...
this will be given to you once


your investment doubles...
7. v-fund - like the v-store, this is for those who do not want

to do the
mlm or networking scheme. just buy two bottles of

chlorella at srp. the system
will automatically place under you

whoever avails the v-fund next to you. once
a line of 7 is filled

up, your money triplesor becomes 1500. this will be divided

into 3:


a. 1500 - cash thru atm


b. 1500- automatic re-entry( with 2 bottles of chlorella)


c. 1500 - activation of the first account ( with 2 bottles of

chlorella)
so darami ang account mo na magcycycle!



again, dito, nakuha mo na ang value ng money mo sa product,

kumikita ka pa!, just sitting!
how to join and start earning:


1. text me for schedule at 09176317788/ 09228558631/

09102127668
2. attend presentation
3. pay the joining fee worth P770.00 and get

the ff:
products worth P770.00 - choice of goji or grapeseed plus:


Lifetime discount 40%-50% on all products

P10,00 Insurance

ATM

Online Business Account

International Business

Marketing Materials



4. study the business, duplicate and help your team!





paano kung malayo ka and can't go to the office





or do meet ups?

1. just text me your full name, address, email ad.2, send me the 770 pesos plus 135shipping fee via lbc thru :a. gcash - 28829156038045b. Unionbank Savings Acct Deposit c. western union, lbc, mvlhuiller

(Just text me so I can give you the details)

3. i will buy your package then register your account using the activation code included in the

package.

4. i will then text you your username and password so you can login and access your account.

5. you may then click your profile and edit your password , bank account and other pertinent

info.

6. familiarize yourself with important website features like genealogy, payout and v-wallet. payout

is every friday and cut off is every monday.

7. i will then ship your package via lbc which you may receive within 24 hrs from the date of

shipment.


READ MORE:

CLICK HERE